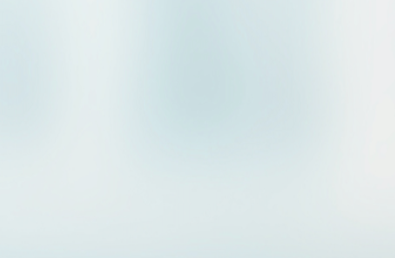 Ask Medical Questions & Find Doctors Near You
Lung cancer facts
Lung cancer is the number one cause of cancer deaths in both men and women in the U.S. and worldwide.
Cigarette smoking is the principal risk factor for development of lung cancer.
Passive exposure to tobacco smoke also can cause lung cancer.
The two types of lung cancer, which grow and spread differently, are the small cell lung cancers (SCLC) and non-small cell lung cancers (NSCLC).
The stage of lung cancer refers to the extent to which the cancer has spread in the body.
Treatment of lung cancer can involve a combination of surgery, chemotherapy, and radiation therapy as well as newer experimental methods.
The general prognosis of lung cancer is poor because doctors tend not to find the disease until it is at an advanced stage. Five-year survival is 40%-50% for early stage lung cancer, but only 1%-5% in advanced, inoperable lung cancer.
Smoking cessation is the most important measure that can prevent the development of lung cancer.
What are the symptoms for lung cancer?
Lung cancer typically doesn't cause signs and symptoms in its earliest stages. Signs and symptoms of lung cancer typically occur only when the disease is advanced.
Signs and symptoms of lung cancer may include:
A new Cough that doesn't go away
Coughing up blood, even a small amount
Shortness of breath
Chest pain
Hoarseness
Losing weight without trying
Bone pain
Headache
When to see a doctor
Make an appointment with your doctor if you have any persistent signs or symptoms that worry you.
If you smoke and have been unable to quit, make an appointment with your doctor. Your doctor can recommend strategies for quitting smoking, such as counseling, medications and nicotine replacement products.
What are the causes for lung cancer?
Smoking causes the majority of lung cancers — both in smokers and in people exposed to secondhand smoke. But lung cancer also occurs in people who never smoked and in those who never had prolonged exposure to secondhand smoke. In these cases, there may be no clear cause of lung cancer.
How smoking causes lung cancer
Doctors believe smoking causes lung cancer by damaging the cells that line the lungs. When you inhale cigarette smoke, which is full of cancer-causing substances (carcinogens), changes in the lung tissue begin almost immediately.
At first your body may be able to repair this damage. But with each repeated exposure, normal cells that line your lungs are increasingly damaged. Over time, the damage causes cells to act abnormally and eventually cancer may develop.
Types of lung cancer
Doctors divide lung cancer into two major types based on the appearance of lung cancer cells under the microscope. Your doctor makes treatment decisions based on which major type of lung cancer you have.
The two general types of lung cancer include:
Small cell lung cancer. Small cell lung cancer occurs almost exclusively in heavy smokers and is less common than non-small cell lung cancer.
Non-small cell lung cancer. Non-small cell lung cancer is an umbrella term for several types of lung cancers that behave in a similar way. Non-small cell lung cancers include squamous cell carcinoma, adenocarcinoma and large cell carcinoma.
What are the treatments for lung cancer?
You and your doctor choose a cancer treatment plan based on a number of factors, such as your overall health, the type and stage of your cancer, and your preferences.
In some cases, you may choose not to undergo treatment. For instance, you may feel that the side effects of treatment will outweigh the potential benefits. When that's the case, your doctor may suggest comfort care to treat only the symptoms the cancer is causing, such as pain or shortness of breath.
Surgery
During surgery your surgeon works to remove the lung cancer and a margin of healthy tissue. Procedures to remove lung cancer include:
Wedge resection to remove a small section of lung that contains the tumor along with a margin of healthy tissue
Segmental resection to remove a larger portion of lung, but not an entire lobe
Lobectomy to remove the entire lobe of one lung
Pneumonectomy to remove an entire lung
If you undergo surgery, your surgeon may also remove lymph nodes from your chest in order to check them for signs of cancer.
Surgery may be an option if your cancer is confined to the lungs. If you have a larger lung cancer, your doctor may recommend chemotherapy or radiation therapy before surgery in order to shrink the cancer. If there's a risk that cancer cells were left behind after surgery or that your cancer may recur, your doctor may recommend chemotherapy or radiation therapy after surgery.
Advanced surgical techniques such as minimally invasive surgery and video-assisted thoracoscopic surgery (VATS) may reduce the amount of time you need to spend in the hospital after lung cancer surgery and may help you return to your normal activities sooner. Research shows that people who undergo minimally invasive lung cancer surgery at hospitals that perform many of these operations every year tend to experience less pain and fewer complications. Mayo Clinic surgeons perform more than 900 VATS procedures every year.
Radiation therapy
Radiation therapy uses high-powered energy beams from sources such as X-rays and protons to kill cancer cells. During radiation therapy, you lie on a table while a machine moves around you, directing radiation to precise points on your body.
For people with locally advanced lung cancer, radiation may be used before surgery or after surgery. It's often combined with chemotherapy treatments. If surgery isn't an option, combined chemotherapy and radiation therapy may be your primary treatment.
For advanced lung cancers and those that have spread to other areas of the body, radiation therapy may help relieve symptoms, such as pain.
When compared with standard radiation therapy techniques, newer and precisely targeted treatments may be more effective and cause fewer side effects. Mayo Clinic offers cutting-edge radiation planning and treatment technologies, including intensity-modulated radiation therapy, volumetric modulated arc therapy, image-guided radiation therapy and proton therapy.
Chemotherapy
Chemotherapy uses drugs to kill cancer cells. One or more chemotherapy drugs may be given through a vein in your arm (intravenously) or taken orally. A combination of drugs usually is given in a series of treatments over a period of weeks or months, with breaks in between so that you can recover.
Chemotherapy is often used after surgery to kill any cancer cells that may remain. It can be used alone or combined with radiation therapy. Chemotherapy may also be used before surgery to shrink cancers and make them easier to remove.
In people with advanced lung cancer, chemotherapy can be used to relieve pain and other symptoms.
Radiosurgery
Stereotactic body radiotherapy, also known as radiosurgery, is an intense radiation treatment that aims many beams of radiation from many angles at the cancer. Stereotactic body radiotherapy treatment is typically completed in one or a few treatments.
Radiosurgery may be an option for people with small lung cancers who can't undergo surgery. It may also be used to treat lung cancer that spreads to other parts of the body, including the brain.
Targeted drug therapy
Targeted drug treatments focus on specific abnormalities present within cancer cells. By blocking these abnormalities, targeted drug treatments can cause cancer cells to die.
Many targeted therapy drugs are used to treat lung cancer, though most are reserved for people with advanced or recurrent cancer.
Some targeted therapies only work in people whose cancer cells have certain genetic mutations. Your cancer cells may be tested in a laboratory to see if these drugs might help you.
Immunotherapy
Immunotherapy uses your immune system to fight cancer. Your body's disease-fighting immune system may not attack your cancer because the cancer cells produce proteins that blind the immune system cells. Immunotherapy works by interfering with that process.
Immunotherapy treatments are generally reserved for people with advanced lung cancer.
Mayo Clinic researchers made an important discovery that led to immunotherapy treatments called immune checkpoint inhibitors that have revolutionized care for people with metastatic lung cancer.
Palliative care
People with lung cancer often experience signs and symptoms of the cancer, as well as side effects of treatment. Supportive care, also known as palliative care, is a specialty area of medicine that involves working with a doctor to minimize your signs and symptoms.
Your doctor may recommend that you meet with a palliative care team soon after your diagnosis to ensure that you're comfortable during and after your cancer treatment.
In one study, people with advanced non-small cell lung cancer who began receiving supportive care soon after their diagnosis lived longer than those who continued with treatments, such as chemotherapy and radiation. Those receiving supportive care reported improved mood and quality of life. They survived, on average, almost three months longer than did those receiving standard care.
What are the risk factors for lung cancer?
A number of factors may increase your risk of lung cancer. Some risk factors can be controlled, for instance, by quitting smoking. And other factors can't be controlled, such as your family history.
Risk factors for lung cancer include:
Smoking. Your risk of lung cancer increases with the number of cigarettes you smoke each day and the number of years you have smoked. Quitting at any age can significantly lower your risk of developing lung cancer.
Exposure to secondhand smoke. Even if you don't smoke, your risk of lung cancer increases if you're exposed to secondhand smoke.
Exposure to radon gas. Radon is produced by the natural breakdown of uranium in soil, rock and water that eventually becomes part of the air you breathe. Unsafe levels of radon can accumulate in any building, including homes.
Exposure to asbestos and other carcinogens. Workplace exposure to asbestos and other substances known to cause cancer — such as arsenic, chromium and nickel — also can increase your risk of developing lung cancer, especially if you're a smoker.
Family history of lung cancer. People with a parent, sibling or child with lung cancer have an increased risk of the disease.
Is there a cure/medications for lung cancer?
Your overall health, the type, and stage of your illness, as well as your preferences, all play a role in the cancer treatment plan that you and your doctor decide on.

You might decide in some circumstances not to receive therapy. For instance, you might believe that the risks of the medication outweigh any potential advantages. If that is the case, your doctor might advise comfort care, which merely addresses cancer's associated symptoms like pain or shortness of breath.

Your surgeon works to remove the lung cancer along with a margin of healthy tissue during surgery. Lung cancer removal techniques include:

1. Wedge resection, which involves removing the tumor-containing lung tissue together with a margin of healthy tissue.
2. Segmental resection, which involves removing more lung tissue than a full lobe.
3. A lobectomy to remove one lung's whole lobe
4. Lung removal through pneumonectomy

If your cancer is limited to your lungs, surgery can be a possibility. In order to shrink a larger lung cancer before surgery, your doctor might advise chemotherapy or radiation treatment. Your doctor might advise chemotherapy or radiation therapy following surgery if there's a chance that cancer cells were left over from the operation or if your cancer might return.

Symptoms
Chest pain,Shortness of breath
Conditions
Coughing up blood,Hoarseness
Drugs
Afinitor,Everolimus
Video related to lung cancer